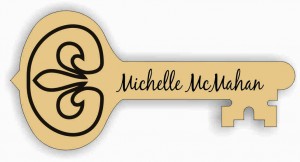 We have been very blessed to have been afforded the opportunity to work with many Kappa Kappa Gamma Chapters on name tag projects. Most chapters tend to go with the key shaped name tag with the black lettering and detailing. They finish their sorority badges with a magnetic backing. This allows the wearer to attach the tag without punching a hole in their clothing. The key shaped name tag is available in a variety of colors and sizes, or you may choose a custom design especially for your chapter.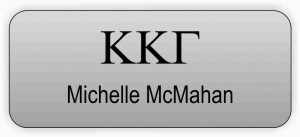 Kappa Kappa Gamma is a fantastic organization that any young woman would benefit from being a member. The organization was founded in 1870 at Monmouth College in Monmouth, Illinois. Kappa currently has a membership of over 240,00 women with 138 collegiate chapters. One of the unique things about Kappa Kappa Gamma is that it is a "fraternity" because it was founded prior to the word "sorority" came into use.

Kappa Kappa Gamma supports Reading is Fundamental as their national philanthropy. RIF promotes literacy in children and provides a much needed service in various communities. Kappa Kappa Gamma chapters are also involved with various charities and organizations in each chapters local community. They provide  invaluable contributions of time and money for these worthwhile organizations and provide much needed support for the various activities.
Name-tags.net is officially licensed to provide products to the various Kappa Kappa Gamma Chapters throughout the US. Our specialty is sorority name tags however we also provide a variety of awards and recognition items for these chapters. So if a need for our services arises please give us a call – we would love to hear from you.