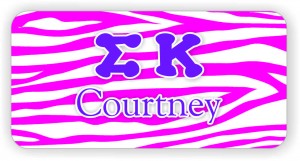 In years past creating a custom name tag with your logo or special design posed several problems. If you wanted multiple colors you had to purchase in a large volume to receive a decent price point. If you wanted a special shape there were always high set up fees. If you want custom lettering…more high cost. Well as they say times have changed.
Custom name tags are now easier than ever to produce. With today's modern printing technology full color name tags are easy to produce and very affordable. You can order as few as one name tag and have it custom printed to your specifications – without breaking the bank. Complex logos, fine line lettering even photos are easy to print on durable custom name tags.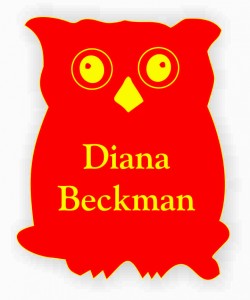 Custom shapes are also easy to produce. By using our laser engraver or computerized router special shapes are easily cutout to add a uniqueness to your name tags. Once the shape is cut the tag is then either laser engraved or digitally imprinted with your custom design. Custom shapes are available in a small quantities without ridiculous set up fees. All you need to start with is 10 pieces and you can have a custom shaped name tag to your specifications.
So as you can see when it comes to custom name tags you have quite a few options that are easily affordable. Small initial orders, multicolor imprinting,low cost set up fees and no minimums on reorders – and the badges are ready in as little as one day. Custom have never been so easy.